Summary: As of 4pm, a trace of rain was recorded at the Imperial County Airport (KIPL – click here for observation detail), and .02″ at the US Naval Air Facility, El Centro (KNJK – click here for observation detail). Westside School (Seeley) also recorded .02″. Some areas received heavier showers, and if you have any reports on that please reply and let us know if you could.
As you can see from the animation below, the Yuma area is looking at some heavy showers moving in (still hit and miss), and east of Yuma should see the same (Mohawk Valley). You can also see what the band of showers looked like as it moved through the Imperial Valley.
(*please wait for the animation to load*)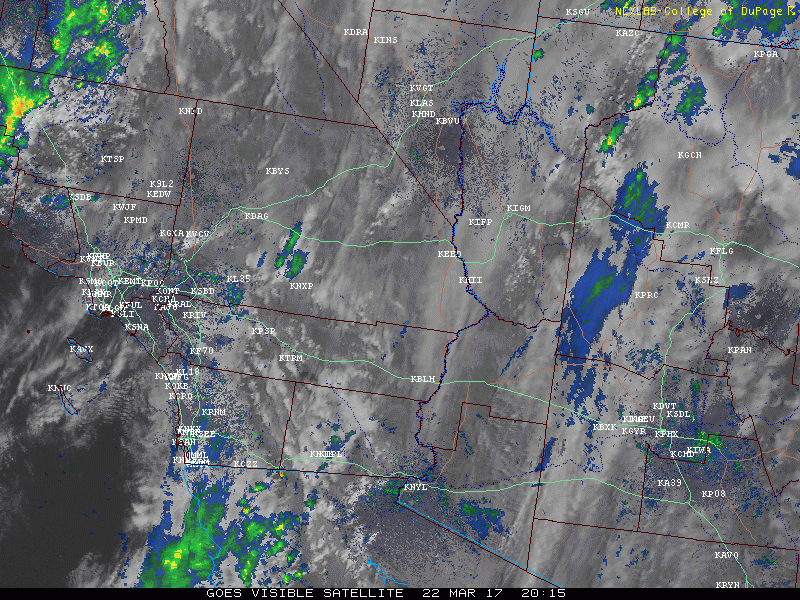 There were no thunderstorms recorded, but some lightning strikes were recorded mainly in the Mexicali Valley (below)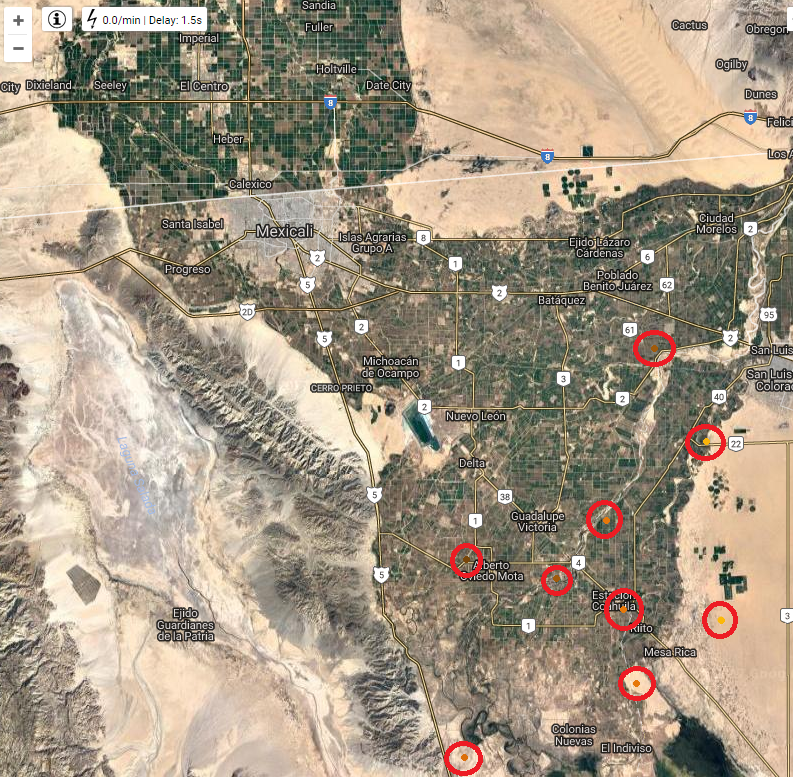 Plenty of west wind, cooling, and drying will follow this wave of rain… More storms are coming, into early April.