As of 3pm: .16″ at Imperial, and .14″ at NAF El Centro… .12″ at Yuma, .11″ at Blythe, and .02″ at Needles… .15″ at Thermal, .28″ at Palm Springs, .23″ to .25″ at Chino-Ontario… 1.31″!! in San Diego… This rain plume has stalled over the area, across the Imperial Valley and into Arizona.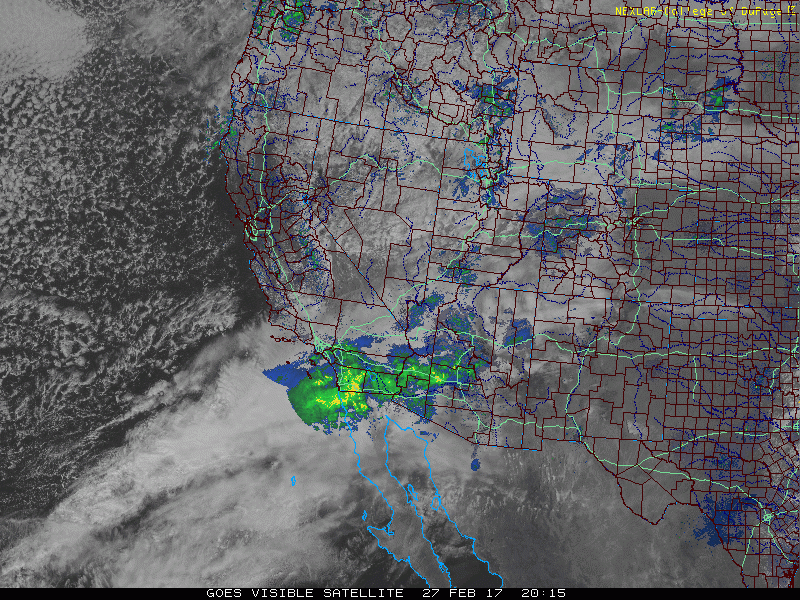 That moisture plume was expected to move south after dropping some showers…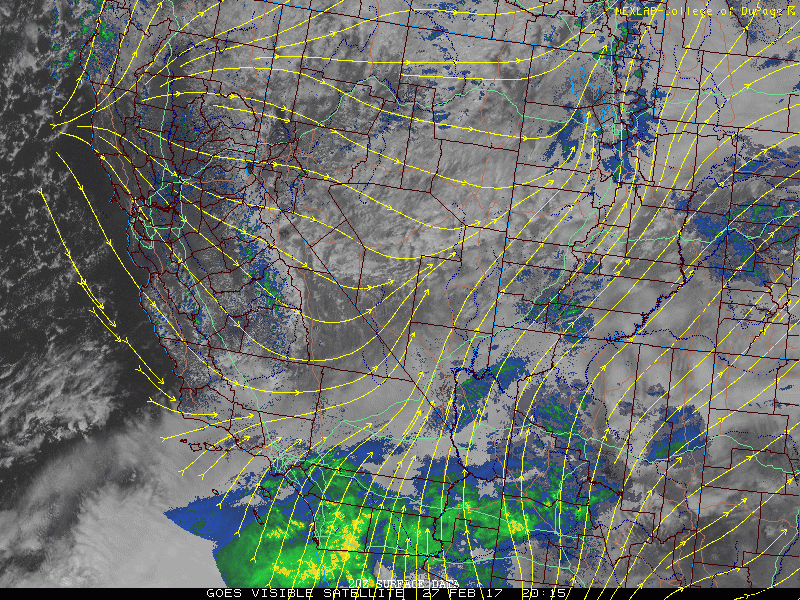 We expect that rain will be mostly light and continue through midnight (Imperial Valley), when it clears out toward 1am. .08-.16″ of additional rain is expected across the Imperial Valley. It looks like most areas in the Imperial Valley will see storm totals of .22-.30″.
This computer model animation of accumulated precip is for 1pm through 1am.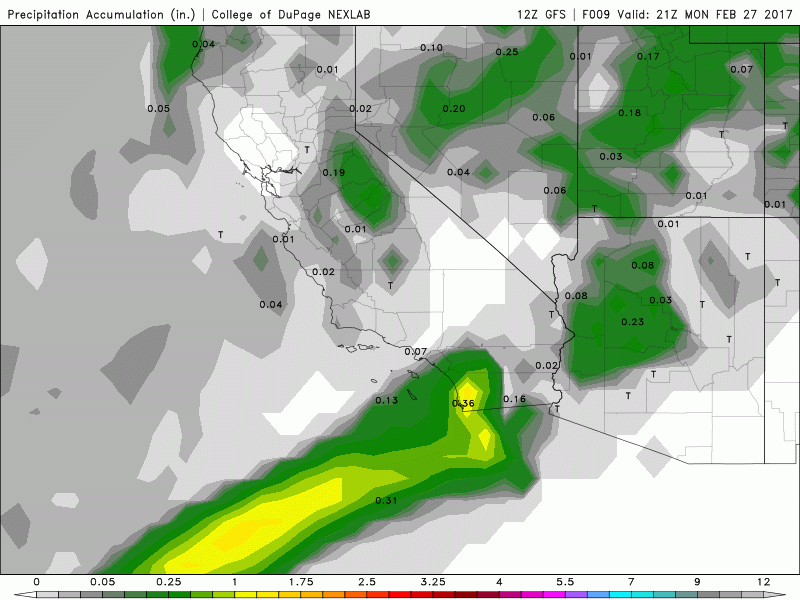 As you can see from the above animation, coastal San Diego is taking the brunt of this storm. A faxed update is also being sent to Valley Weather Service customers. CM