On Feb 5, 2020 I forecast a chance for rain in the Imperial Valley and across Arizona, which occurred on February 22nd. I was forecasting moderate to significant rains, to .25 through 1/2″ in the Imperial Valley (a trace to .05″ occurred, so, way off), and .10 to .25″ mostly for Colorado River regions Yuma through Blythe (.05″ Blythe, .11″ Yuma, and .56 east Yuma were recorded), and .25 to .75″ across Phoenix and central Arizona (mostly 1/2 to 1″ of rain were recorded).
Here are some rain totals from that date: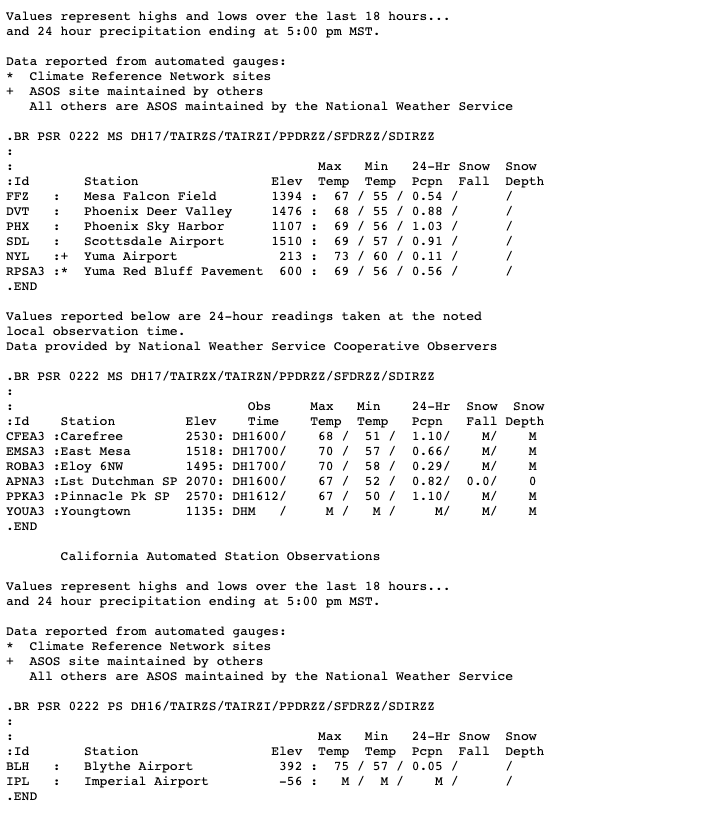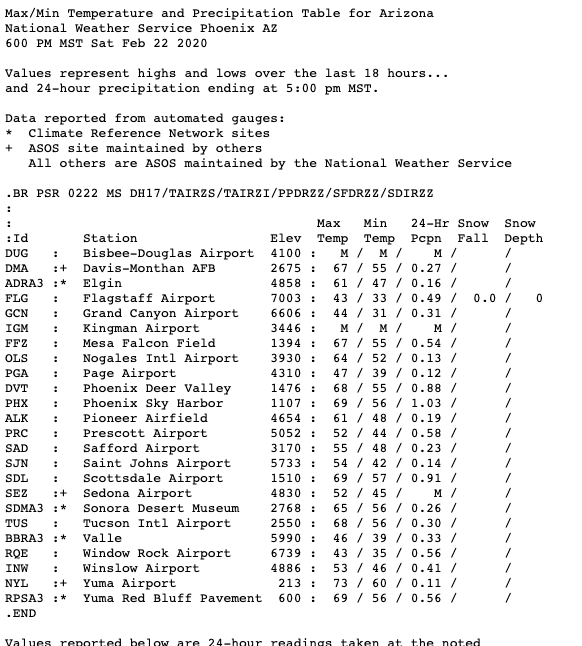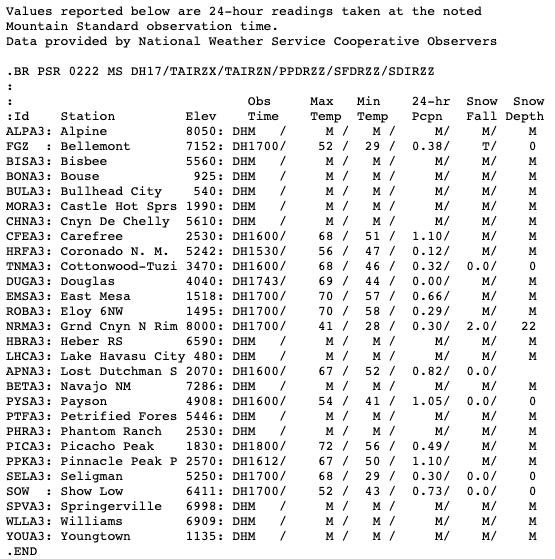 Moving on…
The longer range forecast is looking like this:
First, from the last update Feb 19: "another cut-off or "closed" low (may end up more of a "cut-off" low, which is harder to forecast) forms around the 1st /2nd of March, with another threat for showers in the Imperial Valley and across Arizona"
UPDATE Feb 26, 2020: On Saturday expect a low-pressure system to start dropping south from the Pacific Northwest to become the next chance for showers. This "closed" low-pressure system drops south from over water, but mostly over-land travel, Sunday/ Monday into southeast California and moving into Arizona mainly on Monday, with a 30% chance for showers (.01-.05″) from Imperial to Blythe Sunday night, and a 40% chance on Monday, .01-.10" Imperial to Blythe. Across Arizona, I am expecting mainly .05 to .15″, some areas to 1/4″ mainly in the eastern foothills of Phoenix/ Scottsdale. The storm is a cold and strong looking one, much stronger/ colder than the last one, but lacking moisture compared to the previous storm as this one shows more over-land travel on the way in, though this path will need to be monitored. This will be watched, but for now here is the latest:
Here is an animation of expected precipitation: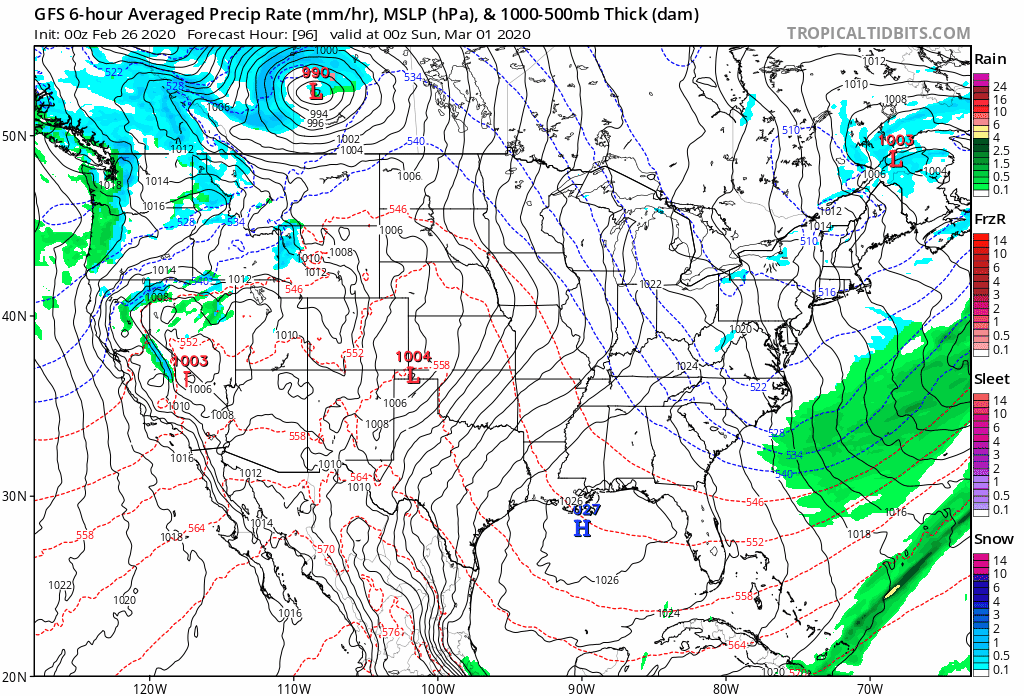 And the Jet Stream winds that will help with some STRONG dynamics, to 180-200 knots of Jet Stream wind forcing (stronger than the last system), which is strong: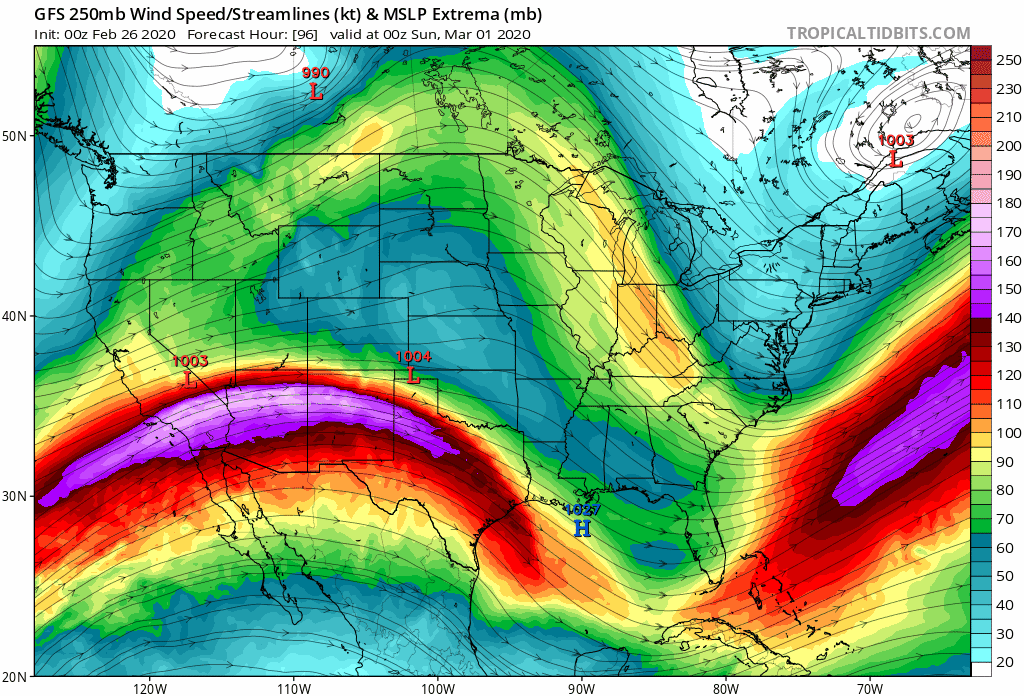 Also, the 500mb chart showing the actual storm and its dynamics (which look strong also, but look to spend less time over water, for less potential precip):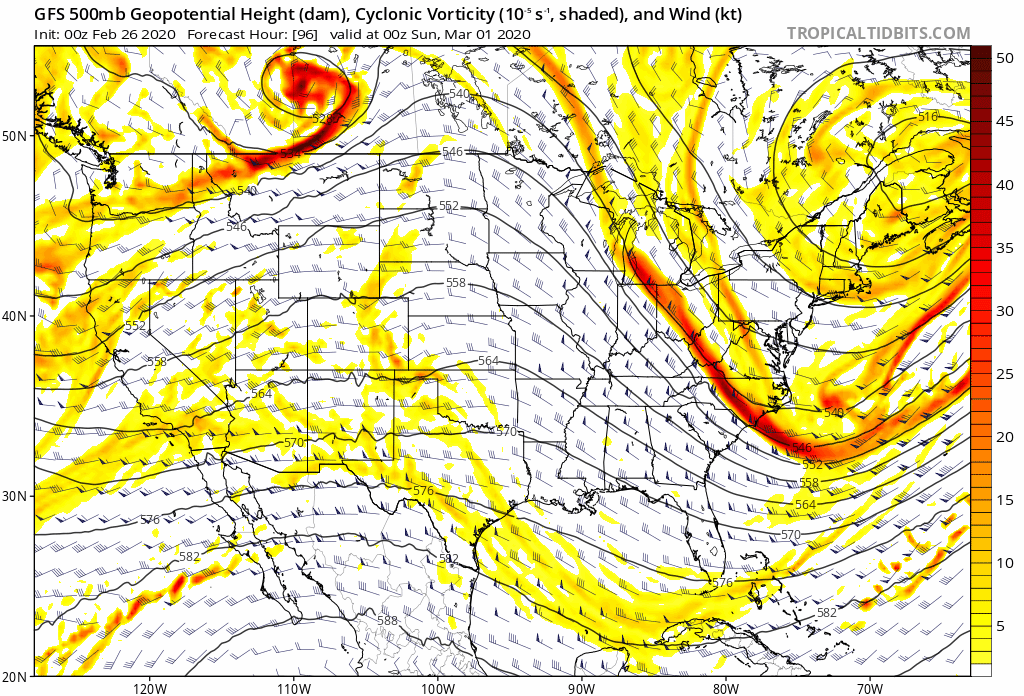 And the 400-700mb chart showing atmospheric moisture: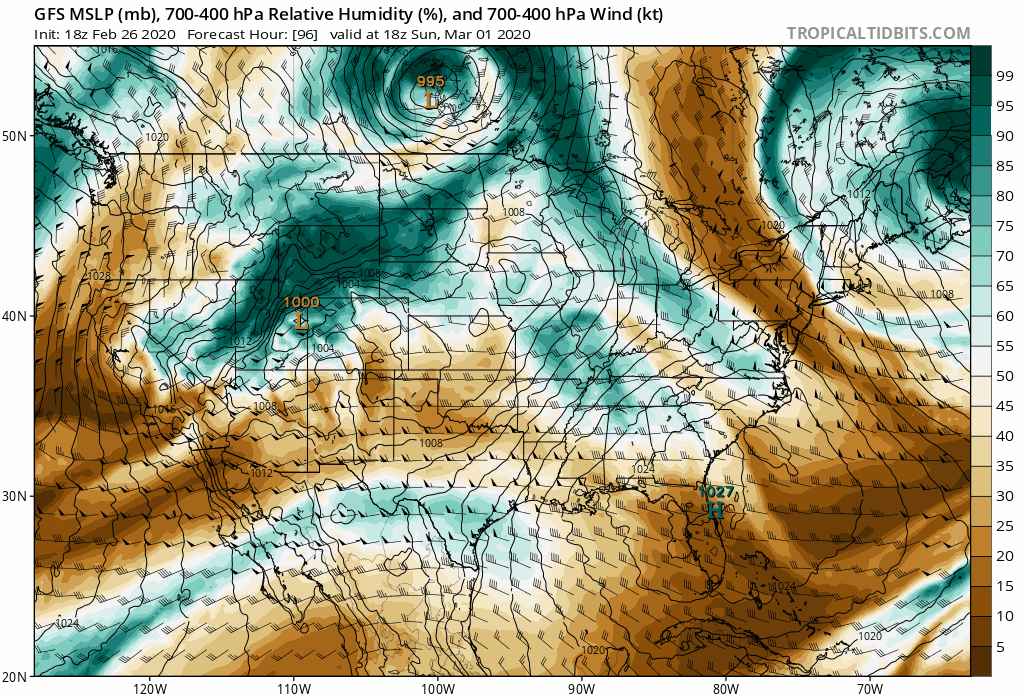 LONG RANGE FORECAST: 5-7 days of hay curing time, warming from the 60's early next week (after this latest storm moves through and away on Monday), into the 70's/ 80's/ dry are expected toward late next week/ weekend (7-8 March), then another low-pressure system (potential rain) forms around the 8th/ 9th, on track.
Here is a 500mb look at how this system March 8 through 9 looks like moving here from possibly out of the tropics, so it should have a lot of moisture though not the strongest storm… (20% chance for showers, March 9 mainly, allow for 1 day or so either side of this date):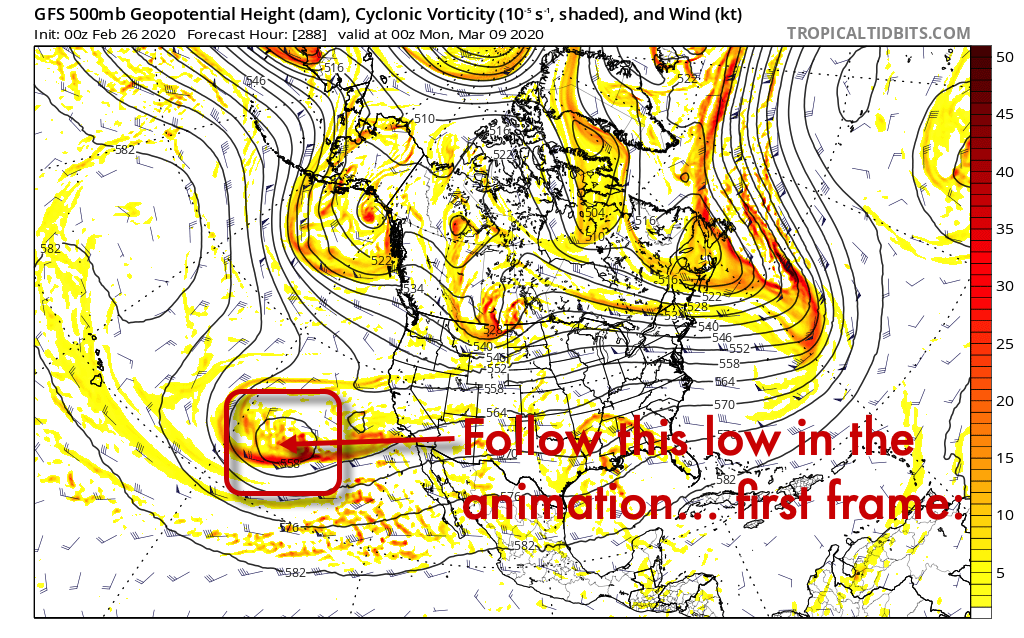 Animation of the March 9th storm movement: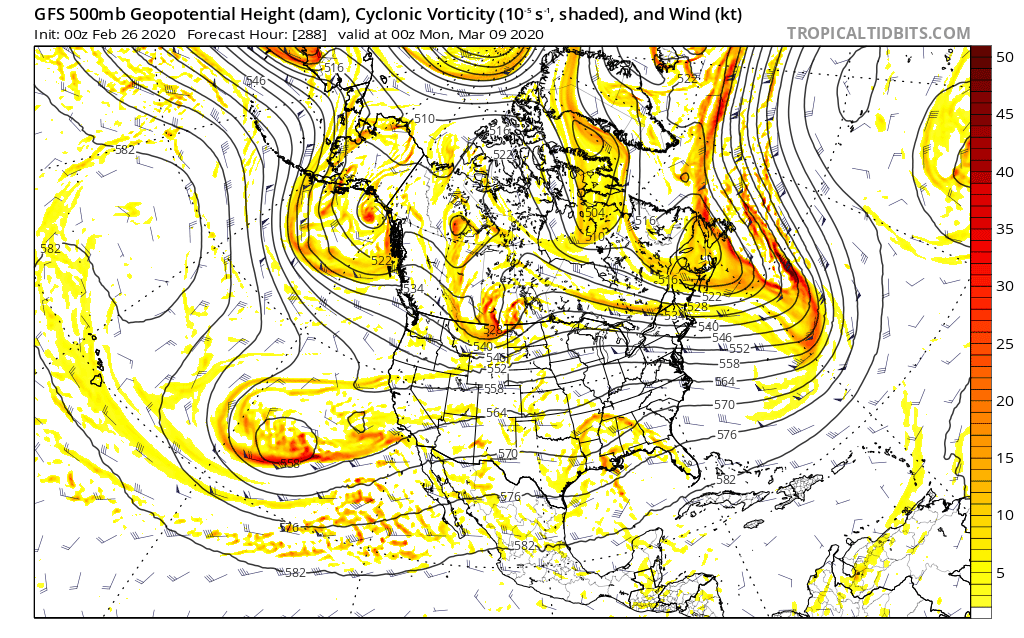 This storm (9th of March, shown above) could be more subtropical in nature, with plentiful moisture and less ability of the mountains to block rain, but it is weaker. It is a legitimate rain threat that I will be watching.
Lastly… March 13-15th, following on the heels of the potential March 9th low, is a more northern system, colder, less moisture, but may be stronger: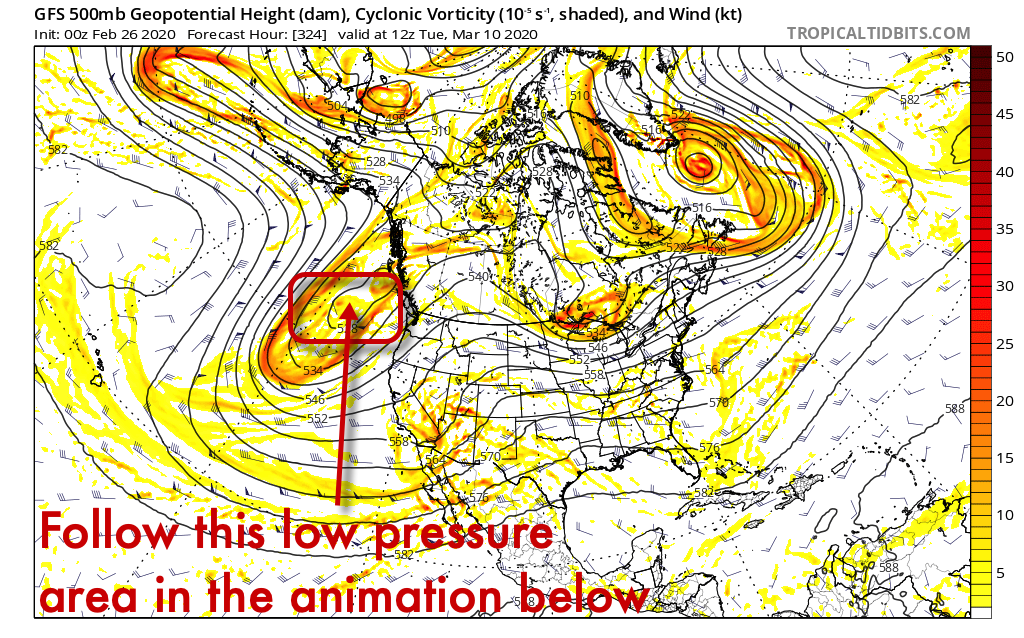 March 13-15 storm animated: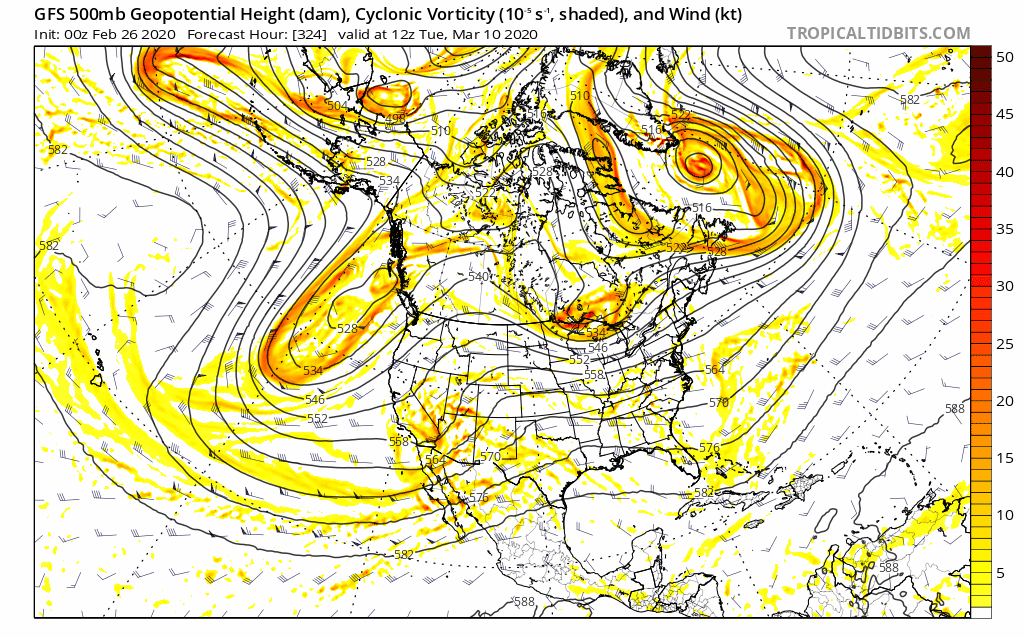 More updates are coming… Meteorologist/ Chris Manly
SEASON: Cooler than average temperatures and above average precipitation is expected for the rest of this winter in the Imperial Valley and across Arizona, in a ENSO "neutral" pattern. Meteorologist/ Chris Manly